You are away from free shipping.
product image

Discount codes are entered and calculated at checkout
Holmes Entrepreneur Initiative
Founded in 2015 with a mission to educate and expose students to the fundamentals of entrepreneurship and starting their own businesses.
Student participants have been trained and given responsibilities to assist in the production and sales of our products.
In 2020, Our program expanded to in-school and virtual presentations and workshops, allowing us to reach a larger group of students, while providing free applesauce samples to participants and educators.
Our Impact Over The Years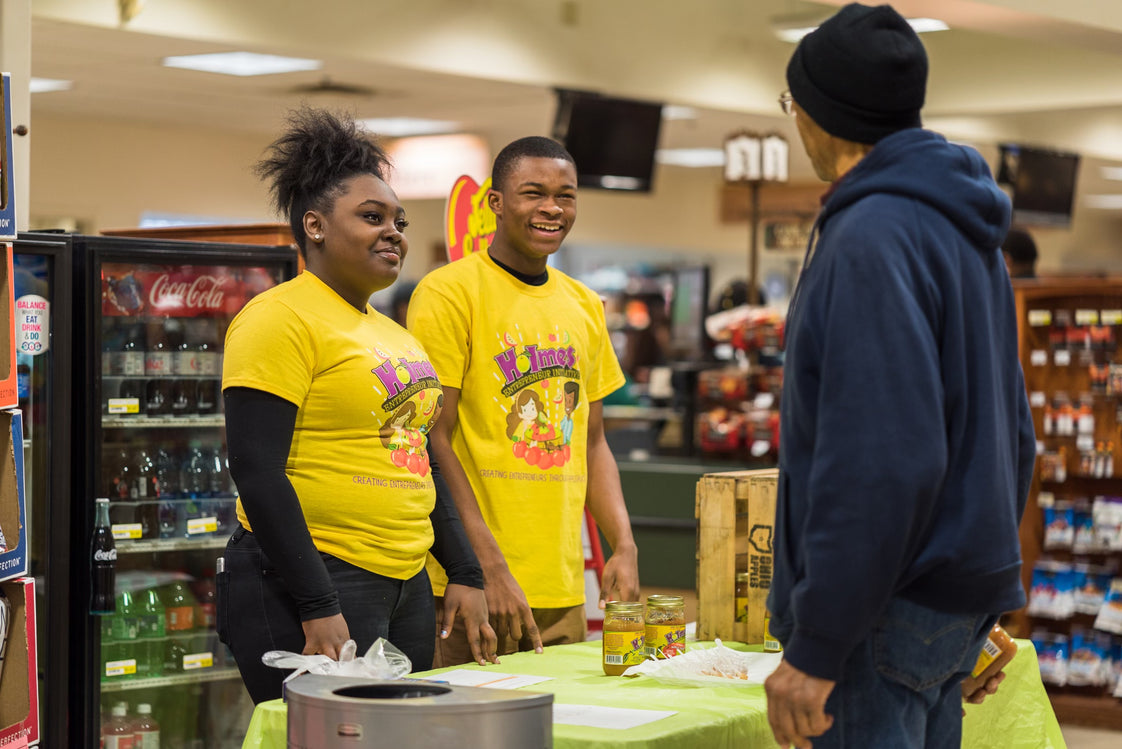 Get Involved
If you are interested in learning more or becoming a community partner, contact us!
Just fill out the form and a team member will be in touch!
Cleveland, Ohio

hello@holmesapplesauce.com